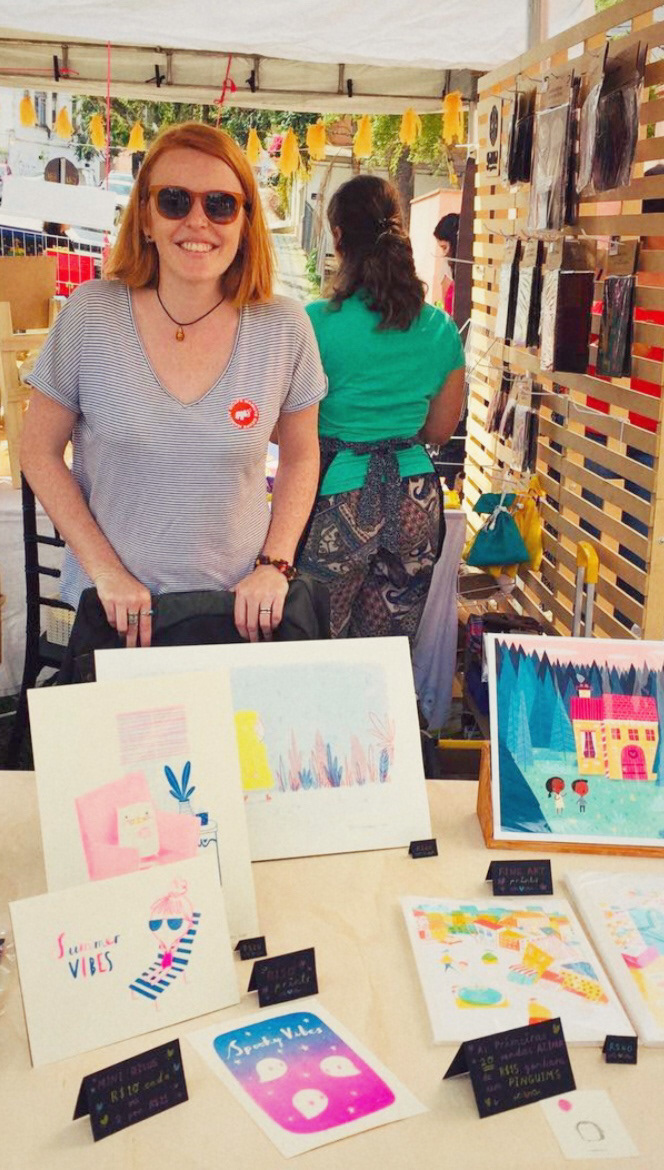 I was born in Clonmel, Ireland, and graduated from The Irish School of Animation in Ballyfermot in Dublin.
Today I work from my sunny 'ateliê' in the south of Brazil, which is where I have been based since 2015, and I try to get home to Ireland about once a year.

I love bright colours (especially yellow!), experimenting with shapes and lines, and I enjoy creating charming and exciting worlds for my characters.
I am represented by The Bright Agency in London and I am a member of Illustrators Ireland and The AOI. 
Published Children's Books
Goodnight Sleepy Moon, 2019
I Love You Little Chick, 2019
Five Spooky Pumpkins, 2019
All I Want For Christmas, 2019
You're My Little Star, 2018
Hand Puppet Fun: Shark, 2020
Mega Sounds: Noisy Jungle, 2019
Hand Puppet Fun: Unicorn, 2018
Narwhals Love Nachos and Cheese, 2019
Dragons Love Peanut Butter and Jam, 2019
How Much Do I Love You? 2019
Books with Futa Fata, Usborne Publishing, Éditions Auzou, Priddy Books and iSeek Creative 
CBI Book of the Year Award, 2019 - 
Shortlist
Gradam Réics Carló 2019 - 

Shortlist
The Literacy Association of Ireland Children's Book Awards, 2019 -

Shortlist
Viewpoints - Children's Rights in Imaginary Places
, Glucksman Gallery, Cork, 2020
AOI Members Exhibition, Hoxton Arches, London, 2019
Welcome to the Flock, Illustrators Ireland, Garter Lane Arts Centre, Waterford, 2019
Stag Art 50th Anniversary Exhibition, Tipperary County Museum, Clonmel, 2018
Exposhape, Joinville, Brazil, 2018